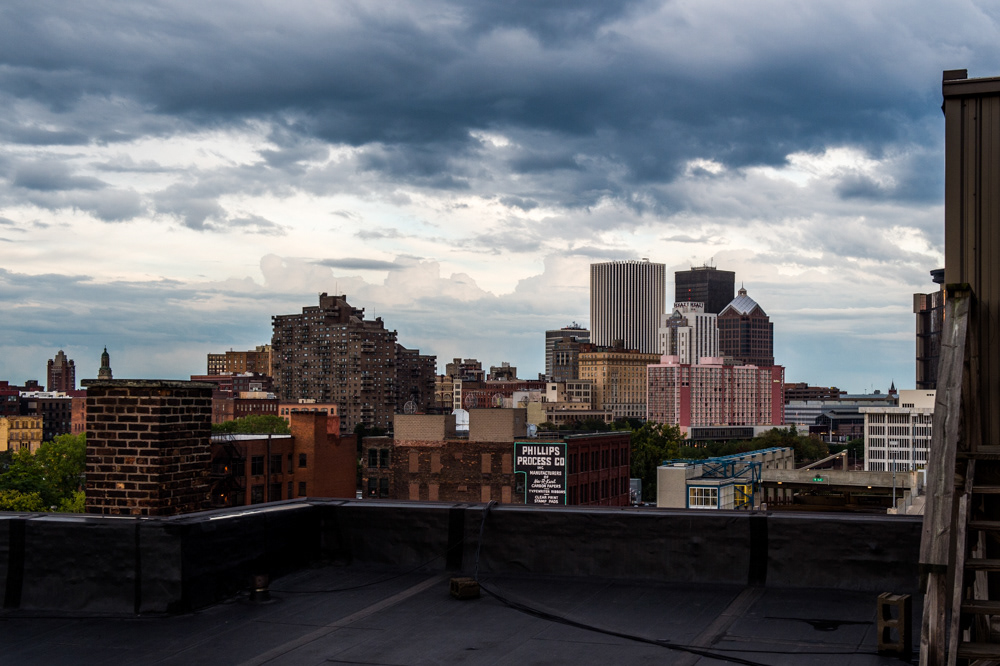 View of the Rochester skyline.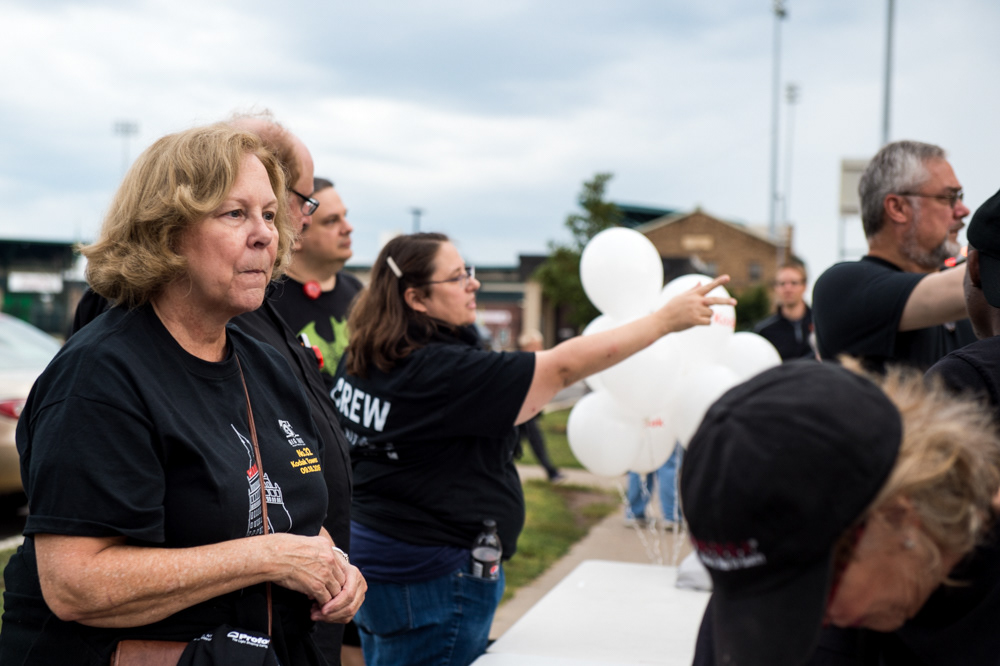 Big Shot crew members man the tables, giving participants information about where to stand and what to do.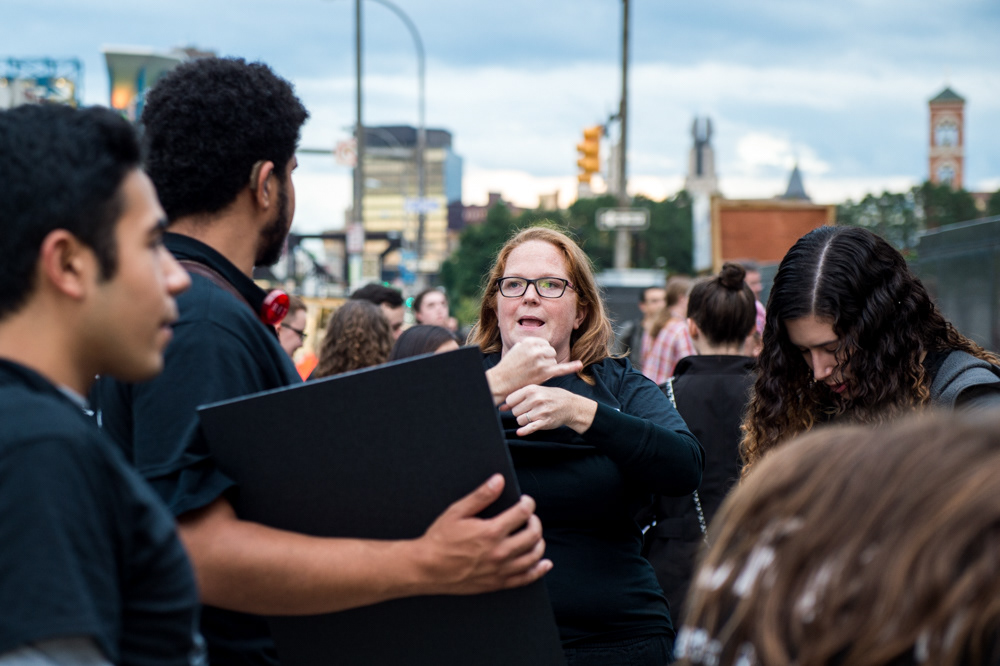 Tammy Wells interprets for deaf and hard of hearing students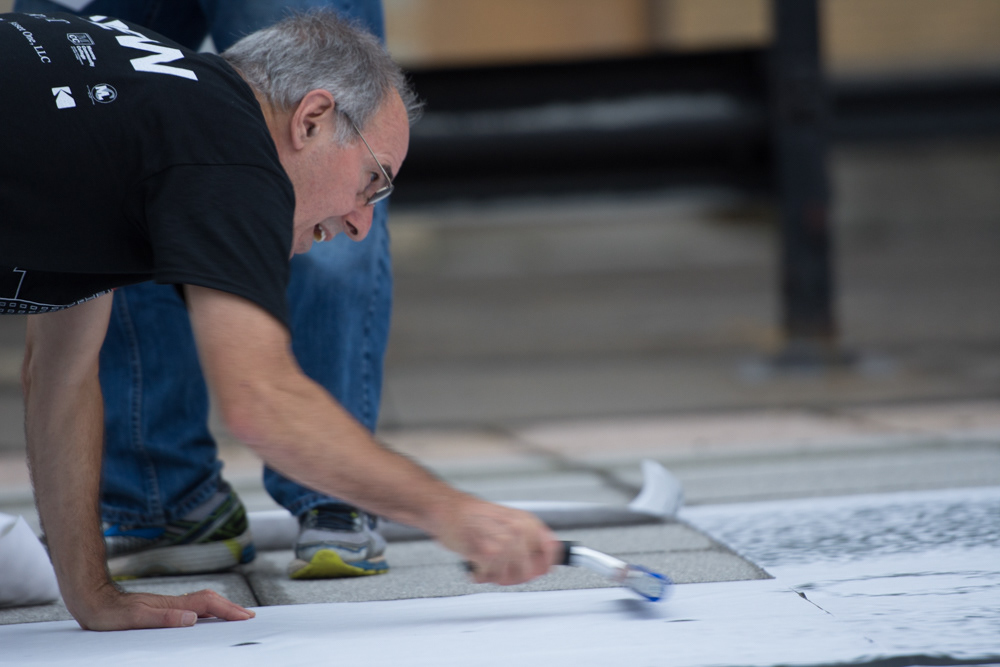 Tom Hoffmann rolling down a picture of George Eastman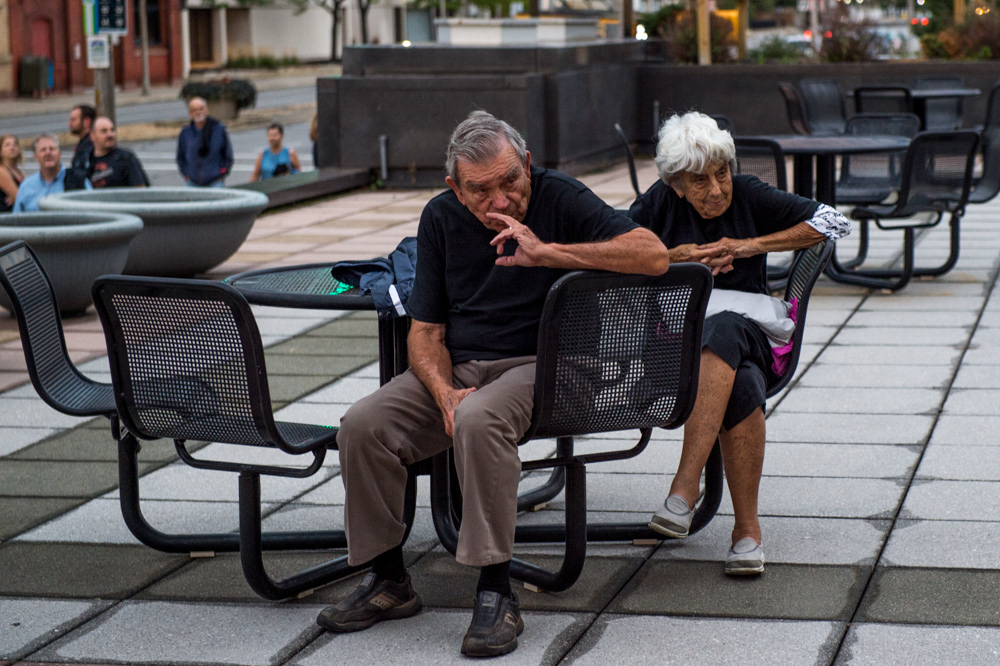 Bill and Dorthy McNeill sit and wait for the start of Big Shot 32.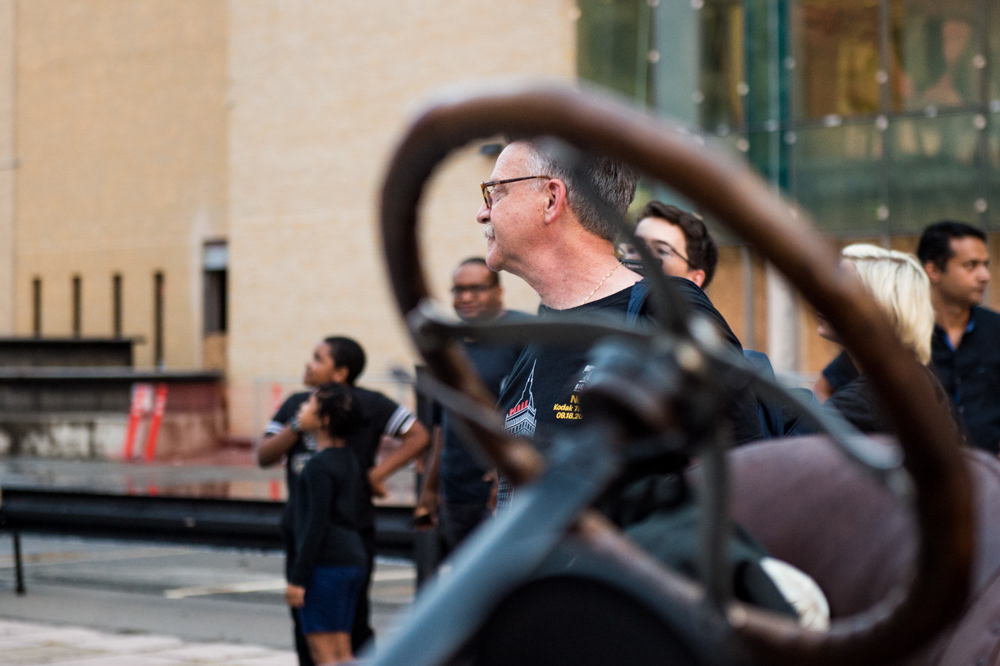 Michael Peres preps for the upcoming exposures.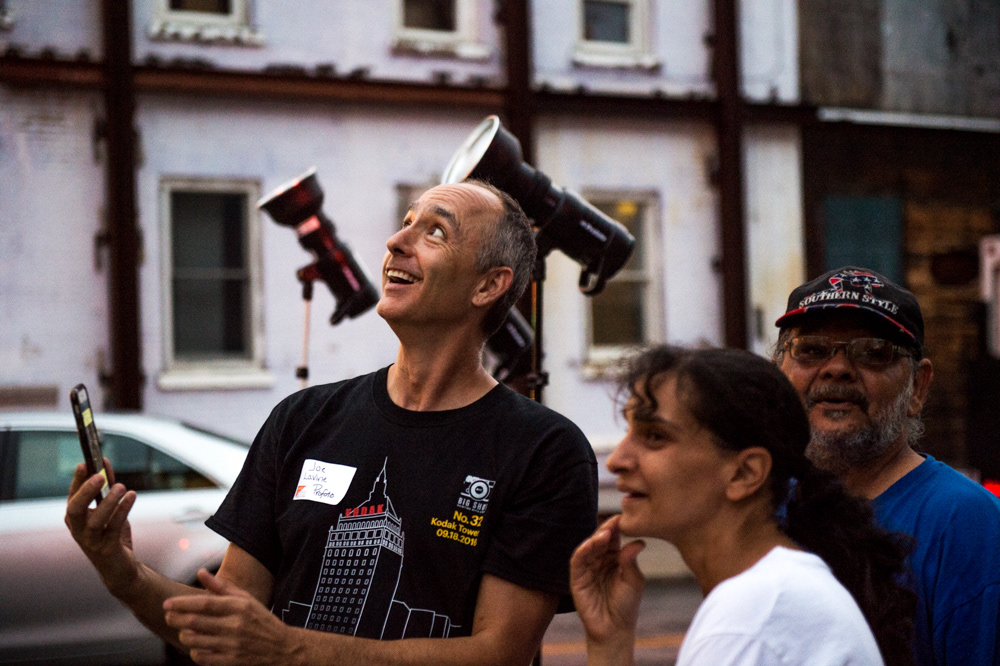 Joe Lavine, left, Prophoto rep, talks to people about the significance of using the Kodak building.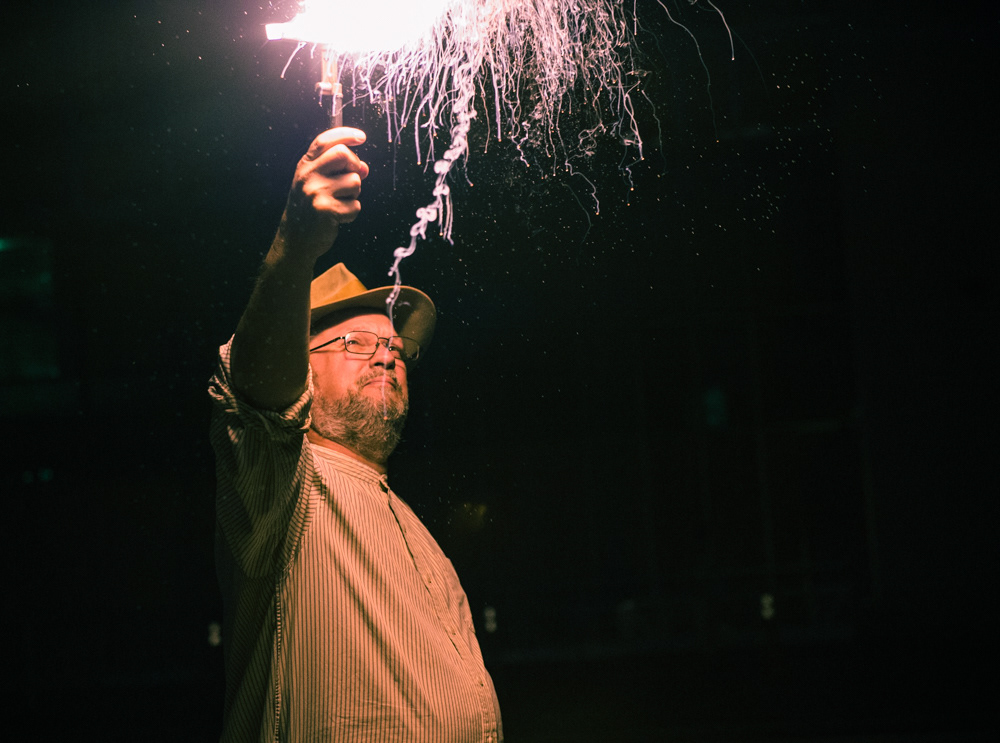 Mark Osterman firing the Magnesium flash

Participants hold up lights during an exposure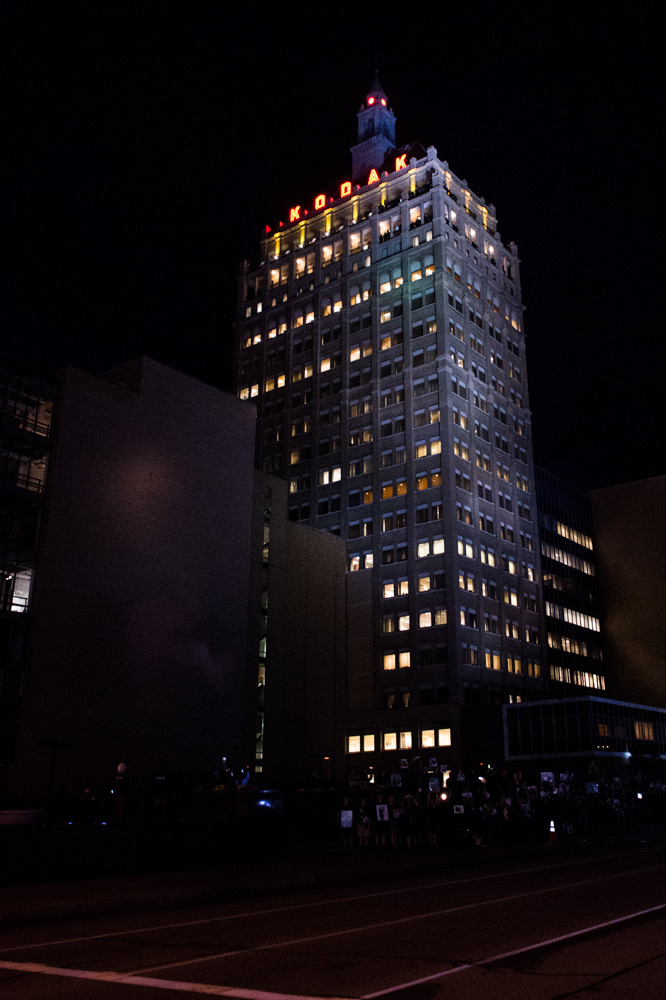 Lit up view of the Kodak Building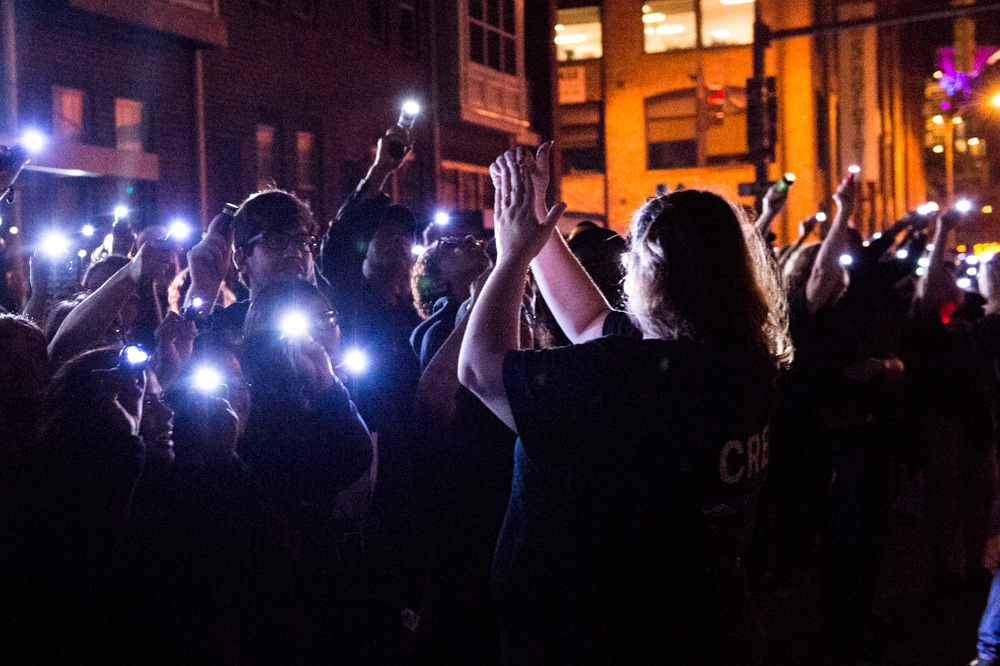 Karen Tobin, an RIT interpreter, interprets the instructions to students during one of the exposures.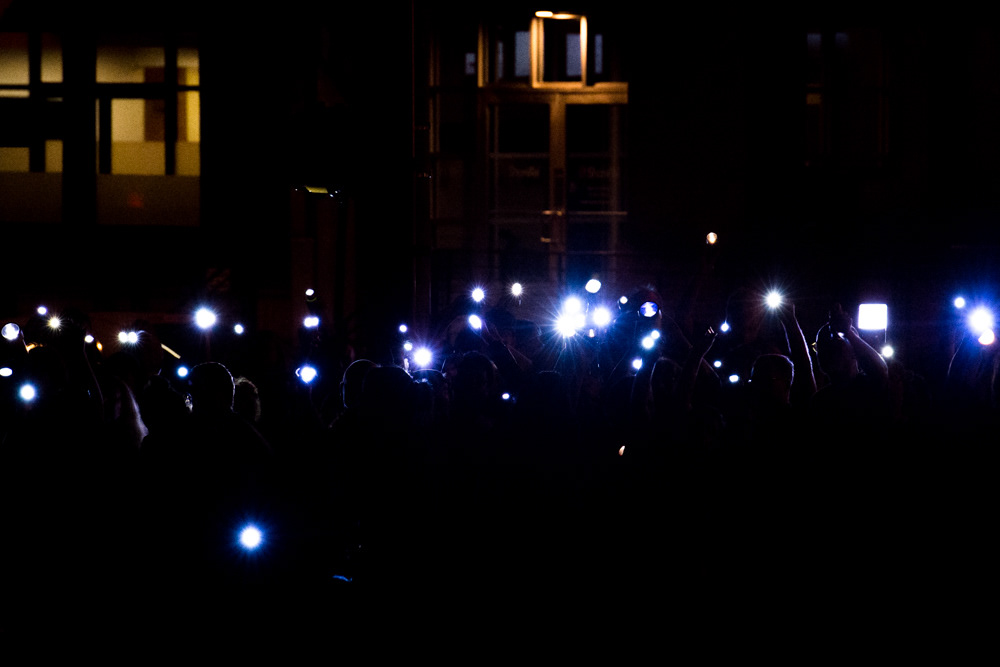 Flashlights being pointed at the Kodak Building